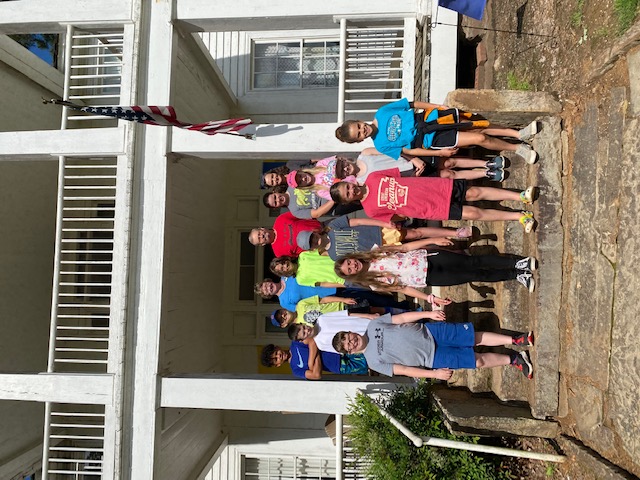 Pottsville School District provides gifted and talented and other high achieving students opportunities through whole group enrichment, pull-out classes, advanced placement, and concurrent credit coursework. Mrs. Diane Hancock is the Gifted and Talented Education Program Coordinator for the district. Please feel free to contact Mrs. Hancock with any questions regarding the program.
Referring Students for the GT Program
Dear Parents and Pottsville Community,

Referrals are now being accepted for students to participate in the Pottsville School District Gifted and Talented Program. The program is designed to serve high potential students who demonstrate above average performance in three areas: 1. Intellectual Ability, 2. Task Commitment/Motivation, and 3. Creativity.

With parent permission, data will be gathered concerning the student's intellectual strengths, creative abilities, and motivation towards learning. This data will include questionnaires completed by parents and teachers, creativity assessments, standardized test scores, and a series of general knowledge and logic tests. Once this data is collected, a committee knowledgeable in the characteristics of gifted children will review the information and make a recommendation as to the best placement for your child at this time.

If you would like to refer your child for GT services, please complete a GT Referral for Services form and a Parent Permission for GT Screening form and send them to your school office, or email them to Diane Hancock, GT Coordinator at diane.hancock@pottsvilleschools.org. If you would like to refer a student who is not your child please complete a GT Referral for Services form only.

Parents will be notified by mail of the GT Identification Committee's decision. If you have any questions, please email the GT Coordinator at diane.hancock@pottsvilleschools.org or call the Pottsville Middle Grades office at (479) 890-6631.
Identifying Students for GT Services
The process of identifying students for placement is an ongoing process and extends from school entry through grade 12. The identification process has several stages. Referrals are sought from a variety of sources including parents, teachers, peers, self, or anyone who has knowledge of the student's abilities. When a student is referred for the GT Program parent permission is obtained to screen and collect data related to the student's abilities. Student placement decisions are based on multiple criteria. The criteria used in the identification process includes observations given by teachers and parents, standardized test scores, grades, and scores from general knowledge tests, creativity exercises, and logical thinking tests. No single criterion or cut-off score is used to include or exclude a student. Procedures used are non-discriminatory with respect to race, cultural or economic background, religion, national origin, gender or handicapping condition.
Students in grades K-3 receive enrichment lessons in a whole group setting. Identified students in grades 4-6 receive 150 minutes per week of instruction in a resource room setting. Secondary students in grades 7-12 receive advanced instruction in accelerated courses, Advanced Placement courses, and through differentiation in their secondary course content.
Phone: 479-890-6631